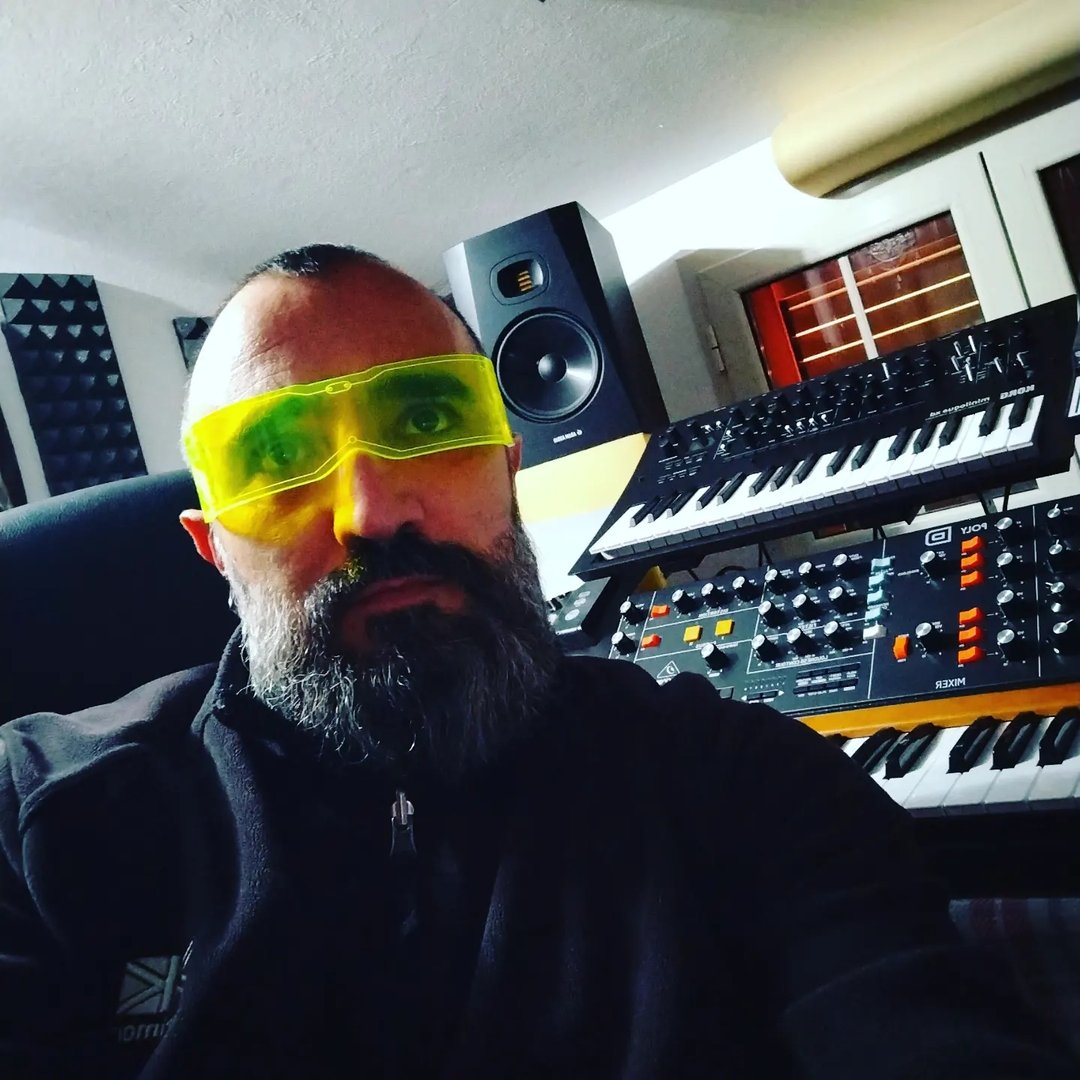 Biography
---
Borned in Sardinia with music German blood.
Class 82, he has been playing and producing music for almost 23 years. Studied music and production at the music school in Frankfurt am Main in Germany.
Dj, Producer, Live Performer, and Ghost producer in his past.
At 14 he bought his first synthtetizer and since then never stopped his passion for music.
During his career he had the opportunity to work and collaborate with artists of various types and genres.
Back to Homeland Sardinia after 2 and half decades of living abroad,
Now working in 2023 in his studio on a new album and a couple of releases with a powerful Techno character.
Signed with labels such as : ECLIPSE RECORDINGS / VORWARTSMUSIK / K-NOIZE / TRIPPYCODE / SUPERMATRIX BUZIOS / LETSTECHNORECORDS / PHUNKJUNKMUSICGROUP / MOJOHEADZ RECORDS / TECHNOLOGICAL RECORDS / LIKE THAT UNDERGROUND.
His performances are divided in two types .. one is the classic Dj set with a very powerful electro dark Techno print, the second and most interesting is the live performance with drum machines and synthesizers for the duration of maximum one hour and half of pure electronic music played live.
Also collaborating with several Radios in the city of London also gained some confidence with the night programs.
Throughout his career always he tried to refine mixing techniques and tried to keep up with the new musical trends that the market can offer.
Dj Tribe had for long time residencies at the Ministry of Sound in LND supporting big names like Markus Schulz, Oliver Lang, Paul Oakenfold, Henry Saiz, recently headlining at Bunker Club in Graz (austria) with Spartaque and Klanglos, Live performer at BERLIN PRIDE 2022 with the Vorwärts Musik label family, Pasha club, Egg club, Fabric are some places were touched down .. U60311 Frankfurt, Airport Würzburg, Hirsch Nuremberg, Pasha Sharm el sheikh and many others are part of the list. Traveling from Portugal to the Czech Republic and from Reykjavik to Dubai now back to Motherland Sardinia he try to bring some freshness to a somewhat modern and alternative sound
---